The Metabolic Demands of Tennis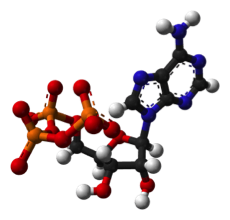 The metabolic demands in tennis have not been described or understood as clearly as with other sports such as running, swimming or cycling. As a result, tennis coaches and players often develop and perform diverse and at times inadequate training methods. Tennis is a multidirectional sport with intermittent short bouts of intense exercise averaging 5-10 seconds followed by short periods of recovery (11-20 sec). This results in a 1:2 to 1:5 relation between work and rest.
There are three main energy systems that continually function together to generate the continues energy demands of a tennis match and at the same time constantly replenish the body's energy source used for muscle contraction called adenosine triphosphate (ATP). These energy systems are creatine-phosphate, non-oxidative glycolysis and oxidative metabolism. The first two systems are the ones that immediately contribute all the energy during those 2-10 seconds of tennis points. Here is where the confusion comes and why so many people consider tennis to be an anaerobic exercise. Although most of that energy is generated without the need of much oxygen during those brief seconds of a point, it is essential to have a strong aerobic metabolism in order to replenish those energy sources during the resting period between points and change over. Thus, aerobic involvement is critical for the replenishment of ATP-creatine phosphate during tennis rest periods. Lactate levels which are a measure of anaerobic glycolysis remain fairly steady not significantly fluctuating over the duration of a match as shown by Bergeron et al. (1991) and correlates with on-court test results obtained at our center. Also, Heart rate as a measure of cardiovascular activity remains moderate. Heart rate activity tends to be higher during service situation compared to returns and is also influenced by rally duration and changes in direction. A poor aerobic training could lead to faster lactic acid accumulation resulting in poor muscle coordination and decrease mental performance.
Understanding the physiological demands of tennis is essential in order to design adequate on and off-court training exercises and to enhance a tennis player's endurance, strength, speed and power. It is important to understand that "more and harder" training is not necessarily "better". An athlete cannot develop the highest levels of both aerobic and anaerobic systems. Both systems work together but increasing workloads on one end will affect performance on the other system.
So, the real "art" of successful training is to make it long enough (volume) and hard enough (intensity) as to stimulate the body in such a way as to induce the appropriate structural and functional adaptations required and to allow the body to recover appropriately avoiding overtraining. This can only be achieved by an interdisciplinary team that includes the coach, fitness trainer, team physician and nutritionist. At TCPR we work with our players on an individual basis in order to achieve these goals.
References
Smekal Et Al. A physiological profile of tennis match play. Med Sci Sports Exer. June 2001;33(6):999-1005.
Zaton Et AL. An assessment on the aerobic and anaerobic capacities of a tennis player. Human movement 2011; 122:139-46.
Fernandez Et. Al. Match activity and physiological reponses during a junior female singles tennis tournament. Br J Sports Med. 2007 Nov: 41(11):711-6.