The Next Generation of Player Development
The Tennis Center for Performance Research (TCPR) was founded in 2017 with the mission to develop a new paradigm for player development and performance based on science, technology and data analytics. We are pioneering the application of research in the areas of biomechanics, sport medicine and physiology, strength and conditioning, vision, mental performance, tactics and footwork to the development of high performance athletes.
Tennis Player Performance & Development
TCPR has assembled an unprecedented group of specialists based on their expertise, training and experience in the areas of tennis, sport science and sport medicine. These individuals represent the cutting edge of knowledge in player development and performance and share the desire to advance their knowledge base through continued research and collaboration.
Our team of specialists has combined each of their respective innovative programs for player development under one roof at TCPR. The package (System TCPR) extensively addresses all factors in performance and development  in a manner never seen before in the tennis industry.
We have witnessed the evolution of technology and sport science in a number of other sports while tennis has remained behind with antiquated methods seldom grounded in science or research. TCPR is advancing the next level of high performance tennis training.
TCPR Offers:
World-class player development.
Coaches' training and education.
Tennis training facility partnerships.
Online access to the most reliable information in tennis.
Online consultation with our specialists.
System TCPR Program Components
From the Headquarters
Information, News, Events
Player and Coach Training Opportunities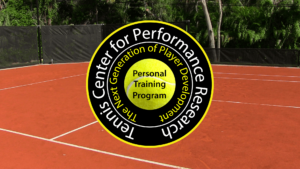 Personal Training Academy
The Personal Training Academy is our signature on-site player development system. Comprehensive training programs are designed for each individual by leveraging our expertise across the full spectrum of performance factors. Each program is built and implemented by the TCPR Specialists and Coaches. More information…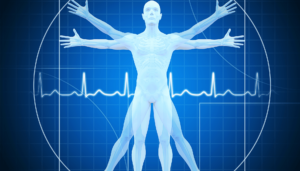 Stroke Biomechanics (Coaches)
The Biomechanically Engineered Stroke Technique System (B.E.S.T.) is arguably tennis' most advanced and researched program for evaluating and teaching stroke mechanics to developing players. Coaches interested in understanding the B.E.S.T. System are invited to visit TCPR to work directly with Dr. Gordon. Available Spring 2020.
Affiliate Training Centers
Though late to the game, tennis training is evolving fast now. TCPR intends to lead the revolution but we can't do it alone. TCPR seeks forward thinking programs to join us. TCPR's Tennis-Tech Program will position selected programs to dominate the new era of player development in tennis through technology and cutting-edge methodology. Available Summer 2020.
Virtual Education Opportunities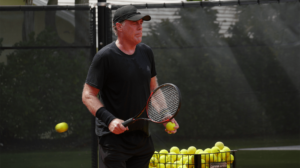 The Tennis Knowledge Base
The TCPR blog administered by Dr. Brian Gordon highlights a myriad of issues related to developing tennis athletes. An emphasis is on applied sport science but no topic related to the complexities of building a tennis player is off the table. New articles will be added on a regular basis. The content should be of particular interest to junior coaches, parents and  players. Available Winter 2019.
TCPR Chronicles
The "TCPR Chronicles" is our on-line resource for tennis information. It is the most definitive information resource in the industry. It presents detailed descriptions of our key systems and how we apply the systems in player development. It also chronicles our on-going research into the systems and the efficacy of our training protocols. Available Spring 2019.  More Information…
On-Line Consultation
Can't make it to S. Florida and don't have time to study our on-line resources? Let the team at TCPR be your virtual consultant. Online consultations can be utilized for virtual coaching from any of our specialists at any frequency and for any duration desired by an athlete or coach. Consultation is a powerful way to get clarification on a complex issue or a detailed plan for development.  More information…
Ph.D. Biomechanics, Stroke Mechanics Specialist, High Performance Coach, TCPR Lead Coach
Patricio Rossi
M.D. Radiology, Medical and Injury Consultant, Physiological Assessment and Intervention Specialist
Jorge Valverde
Ph.D. Psychology,  Performance Psychology Specialist
TCPR High Performance Coaches
Ph.D. Biomechanics, Stroke Mechanics Specialist, High Performance Coach, TCPR Lead Coach
Kevin Chow
Tactics and Competition Specialist, High Performance Coach, TCPR Lead Coach