Research Based
Tennis Player
Data Driven
Development
Solutions
Technology Fueled
Tennis Research
Mechanics
Footwork
Fitness
Tactics
Mental
Medicine
Tennis Training
Stroke Mechanics Development
Player Development
Virtual Training
Tennis Education
TCPR Development Blog
Web-Site Resources
Stroke Mechanics
The Next Generation of Player Development
The Tennis Center for Performance Research (TCPR) was founded in 2017 with the mission to develop a new paradigm for player development and performance based on science, technology and data analytics. We are pioneering the development of world-class stroke mechanics through research (biomechanics, lower body mechanics, specific strength, sport medicine and physiology, mental performance, tactics) to facilitate development of high performance athletes in tennis.
The Stroke Mechanics Specialists
TCPR specializes in Tennis Stroke Mechanics. This includes the technique used to hit tennis strokes combined with the quantified efficacy of the shots produced – all under variable and extreme conditions. It is the most important skill set in the sport.
The TCPR methodology is based on decades of basic and applied research in tennis stroke biomechanics. The system is enhanced by application of advances in the other sport sciences. The corresponding tab section (right/below) highlights our areas of emphasis in application.
Our approach is in stark contrast to the approach of the majority of training programs in the current player development realm. These programs neglect sophisticated stroke mechanics development primarily because they don't consider it important and/or they lack the expertise to address the subject in a meaningful way. More…
You would not go to a general medicine practitioner for knee surgery… why would you go to a game-based academy for world-class mechanics?
TCPR Offers:
An individualized personal coaching format.
An interdisciplinary consulting team of industry experts.
World-class stroke development for high performance players.
Coaches' training and education.
Online access to the most reliable information in tennis.
Virtual instruction with our specialists.
TCPR Stroke Mechanics Program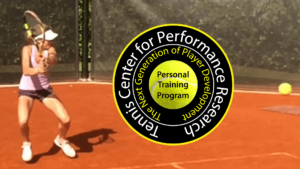 Personal Training – Miami, FL
The personal training program is our signature on-site junior player development system. A comprehensive development program focuses specifically on stroke technique and shot output efficacy. Secondary focus is on the supporting sport science concepts of lower body mechanics and stroke specific muscle function.
Player Development – Boca Raton, FL
Dr. Brian Gordon has joined forces with the Barwis Performance Group to help establish the Barwis Racquet Sports Program. Our signature stroke mechanics system combined with the world-class athlete development program at the Barwis Performance Center make this the most advanced development system in tennis. More about Barwis Performance…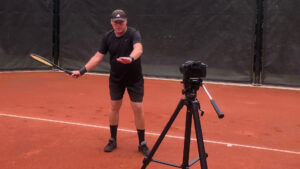 Virtual Training & Instruction
Developing players travel from across the country and world to learn and train in our system. Now it is possible to work with our specialists live on-line. Virtual sessions allow us to interact with players in live training sessions on court – it is the next best thing to being in Miami. Session times are limited so book your training soon. Available Summer 2020. Details…
Educational Opportunities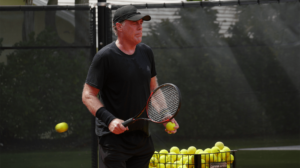 The TCPR Knowledge Base
The TCPR blog administered by Dr. Brian Gordon highlights a myriad of issues related to developing tennis athletes. An emphasis is on applied sport science but no topic related to the complexities of building a tennis player is off the table. New articles will be added on a regular basis. The content should be of particular interest to junior coaches, parents and  players. Enter the Knowledge Base…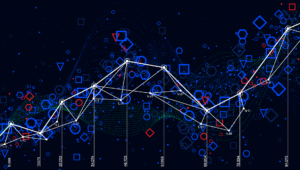 Stroke Mechanics University
The Stroke Mechanics "U" is our on-line learning resource for tennis science. College level courses will incorporate learning and study modules, concept testing and weekly lectures (on-line). Courses will run 4-6 weeks in duration and earn a certificate of completion. The first course, Neuromechanics of Advanced Stroke Production, is in development so check back for details. Available Winter 2020.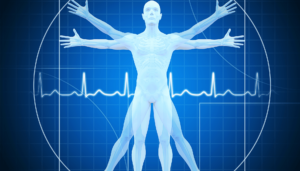 Stroke Biomechanics
The Biomechanically Engineered Stroke Technique System (B.E.S.T.) is arguably tennis' most advanced and researched program for evaluating and teaching stroke mechanics to developing players. Coaches interested in certification in the B.E.S.T. System are invited to visit TCPR to train personally with Dr. Gordon. Available Summer 2020.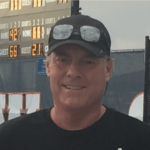 Brian Gordon, Ph.D.
Stroke Biomechanics Specialist, Junior High Performance Lead Coach
Othmane Garma
Lower Body Mechanics Specialist, High Performance & Professional Lead Coach
Noel Gressner, PT, DPT, MTC, MEd, ATC, LAT, CSCS
Sport Medicine and Strength & Conditioning Consultant
Patricio Rossi, M.D.
Sport Physiology Specialist, Sport Medicine Consultant
Kevin Chow
Junior High Performance and Professional Development Consultant
Gonzalo Calzon
Lead Hitting Coach and Fitness Coach