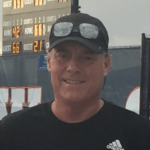 Dr. Brian Gordon is a high performance coach and researcher in Tennis Biomechanics. He earned a Doctoral degree in Biomechanics from Indiana University after receiving a Master of Basic Science degree in Exercise Science from the University of Colorado.
Dr. Gordon's research has been published in scientific journals. He has been a presenter at several coaching conventions and contributor to a variety of tennis coaching publications. His work has been profiled in several publications including the New York Times and Tennis Magazine.
Combining his academic and coaching endeavors, Dr. Gordon developed an empirically based and field tested methodology in tennis stroke mechanics. The methodology known as "Biomechanically Engineered Stroke Technique" forms the foundation of several training programs and is the basis for his coaching of high level junior, collegiate and professional players.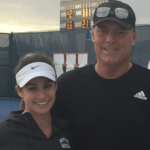 " … Dr. Brian Gordon, the #1 swing coach in my opinion, in the world. "
Rick Macci, USPTA Hall of Fame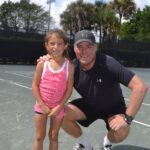 "… absolutely revolutionary research and coaching approach of Dr. Brian Gordon who has set new standards for understanding the game through his 3D research."
John Yandell, Tennisplayer.net
Dr. Gordon is available to provide his expertise on stroke technique by working with players via video conferencing. Using provided video of the strokes as background, he will observe and guide training sessions on court. During the session he will suggest changes and assess the progression of stroke changes in real time. The service is available for specific changes or stroke development over time. Interested parties should contact Dr. Gordon directly using the form below.